Political Meetings Mapper
Chartism was the biggest movement for democracy in 19th century Britain. But where did they hold their meetings?
We have mapped over 5000 weekly meetings held by the Chartist political movement between 1841 and 1844, as advertised in the Northern Star newspaper.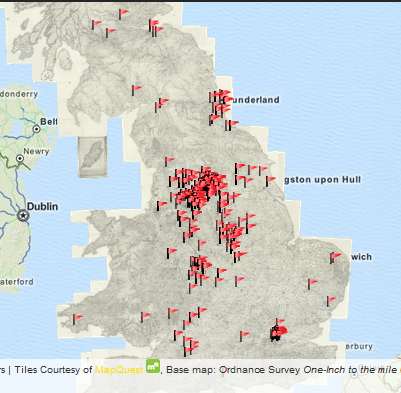 What's on this site?
Chartist meeting at Kennington Common, 10 April 1848
What is Political Meetings Mapper?
Political meetings mapper is a collaboration between Dr Katrina Navickas, senior lecturer in history at the University of Hertfordshire, and British Library Labs (funded by the Andrew Mellon Foundation).